My dad, Harry O. Nawroth, was diagnosed with Alzheimer's Disease in the final years of his life. He lost his fight in 2011 at the age of 83. Some days he had good days, some days not so good. But deep down inside, my dad was in there. I'm glad that he's no longer suffering. I didn't realize how far he had slipped away from us until he had passed away. As I perused old photos of him, I remembered how he used to be. I was mad at myself for accepting this new version of my dad in his final years. Even though it is a blessing that he's no longer suffering, there are many other fathers, mothers, and other family members suffering this disease. That's why I Walk to End Alzheimer's.
When I first started participating in the Walk to #endALZ, I designed and printed special, limited edition prints to those who donated to my walk. Now I am making this iconic image of the Forget Me Not Flower available to all as a t-shirt. All profits from this shirt will go directly to my Walk to End Alzheimer's.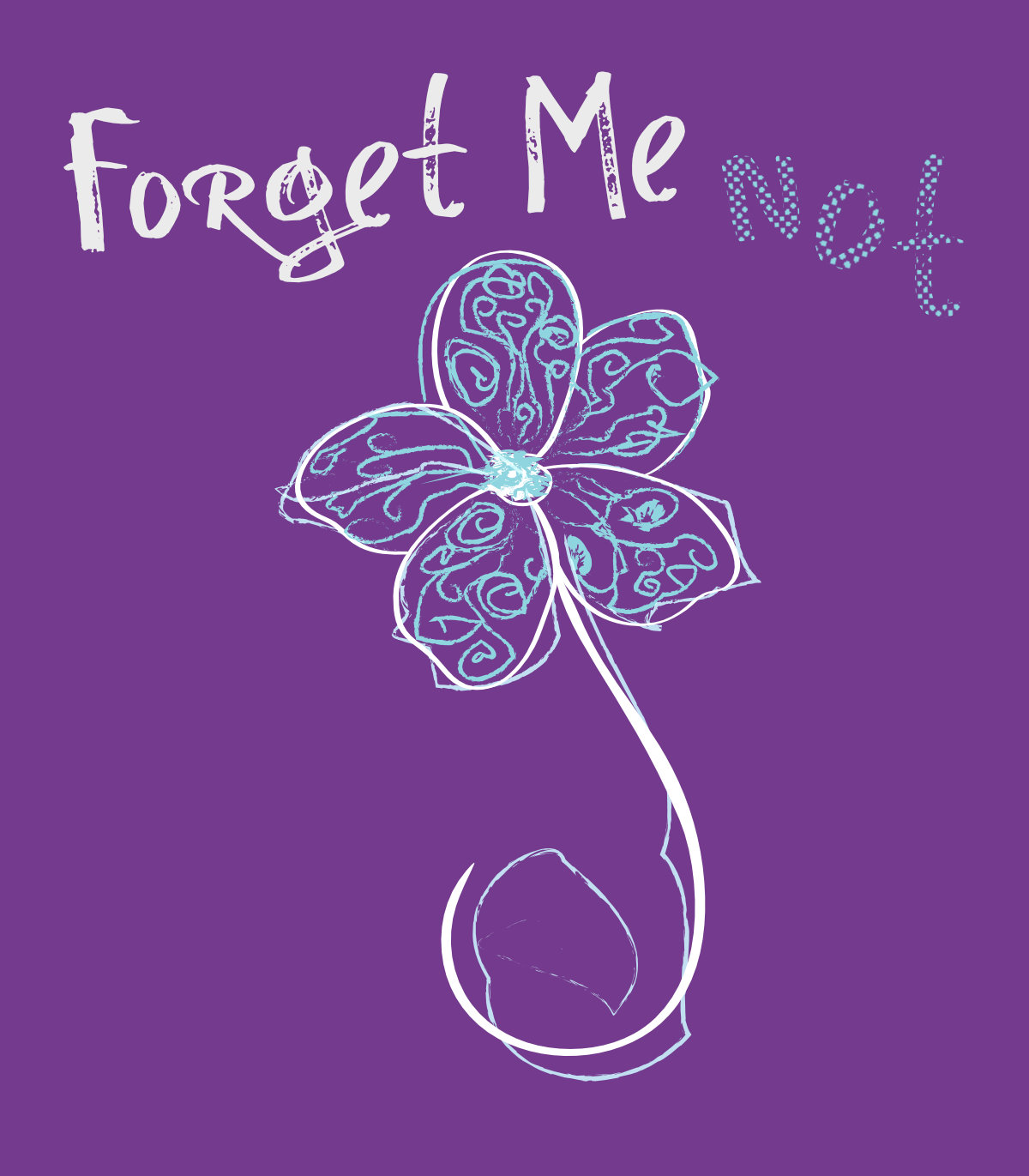 About the design: The flower is a forget-me-not, which is the flower of September, my dad's birth month.  The blue lines of the flower represent the chaotic nature of the disease as it destroys the brain while the white lines represent the person's true self that is being consumed.
The textures are rough and coarse, reflecting the aggravation of not only person suffering, but their family members suffering too.
The line "forget me" is easily legible, but the word "not" is nearly invisible to represent the lost of memory.