My godson's 10th birthday was coming up and I asked his mother what I could get him and she said he would LOVE a piece of artwork by his Uncle Nick. He loves to draw like me and is getting pretty good at it. I thought that did sound like fun, what could the subject matter be? Well, my godson has had this stuffed dog toy since he was very young and he absolutely loves it (and dogs in general), so I figured that would be the best subject.
I asked his mom to sneak some shots of "Doggie" for reference (first two images below). And then I researched what breed he would be if he were a real dog.
Then I began work. I decided early on I was going to attempt this illustration only on my iPad mini with my stylus. I did scan my pencil sketches to trace, though, since I wasn't ready to just start illustrating cold on my iPad.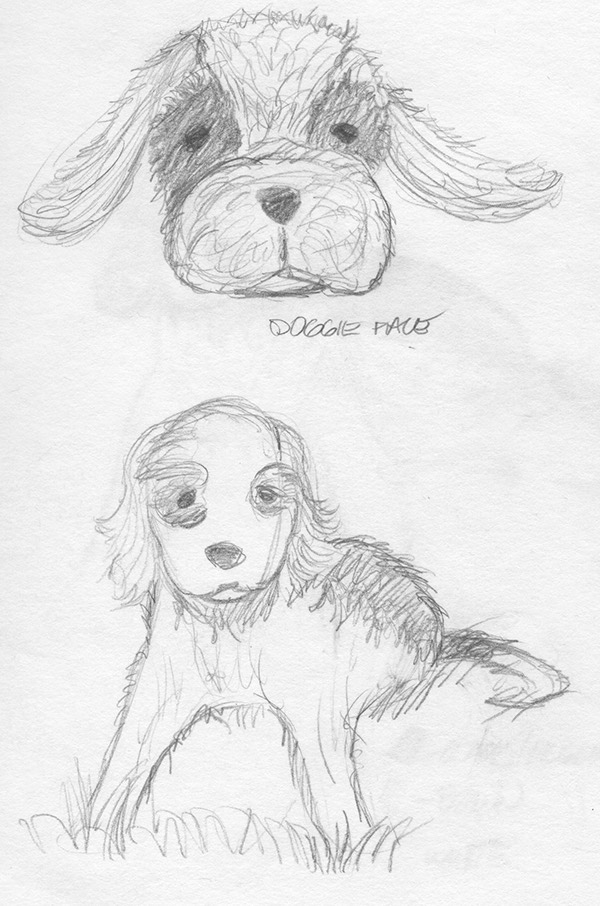 The digital inking went pretty well, it was very easy to ink and if I made an error to correct it. The hardest part was to figure out the best way to render the fur. I think I struck a nice balance.
Then I went for a watercolor look and intentionally kept the color palette to a minimum. I feel the cream color could have been toned down, but overall was pleased with out the illustration turned out. I still really felt the sketch was pretty neat, and so I decided to double mat the original pencil sketch with the final, which would also serve to show my godson the starting point vs the final illustration. I had the agony of waiting 4 months to give the gift to my godson, though, due to weather and schedules and such. But when he finally did open his gift, he LOVED it. And that was totally worth it. 🙂